One of the many recipes born in the monasteries is for leftover bread cake, an example of a clever way of making the most of all the food available and avoiding waste.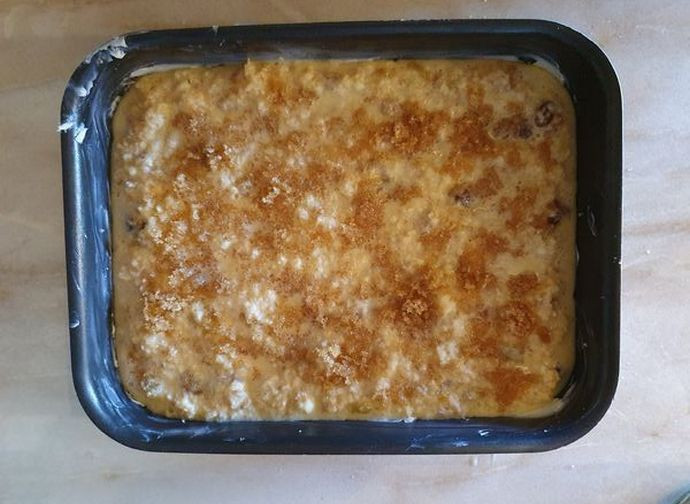 LEFTOVER BREAD CAKE
Ingredients for 4 servings:
400g leftover bread
1 litre of milk
200g white sugar
50g cane sugar
3 whole eggs
2 apples peeled and diced
50g coarsely crushed walnut kernels
Salt
A little oil to grease the pan
The previous evening, put the bread crumbled into rather large pieces in the milk and put it in the fridge.
The next day take it out of the fridge and put it in a colander to drain.
Beat the eggs with a pinch of salt, add the white sugar and continue beating until the sugar has melted.
Crumble the bread soaked in milk with a fork; add the eggs, apples and walnut kernels. Stir well.
Put the mixture in a baking tin greased with oil, level it out, sprinkle it with the cane sugar and put it in the pre-heated oven at 180°C. Bake the cake for 20-30 minutes (depending on the oven) or until golden brown.
Serve lukewarm or even cold: it is an excellent preparation that prevents us from throwing bread away. There are also variations: you can use only dried fruit (sultanas, dates, figs) or even chocolate.