THE RECIPE
Chicken with bitter orange sauce
Culture
06_03_2021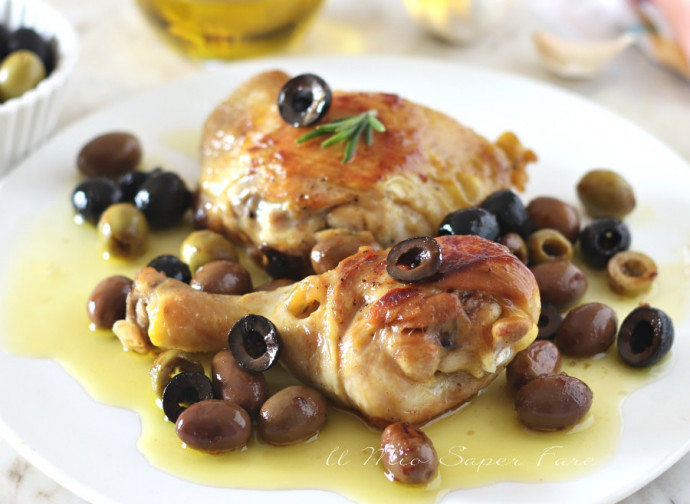 CHICKEN WITH BITTER ORANGE SAUCE

This recipe is taken from Maestro Martino's manuscript.
Bitter oranges are widely used in Renaissance dishes, especially with white meat, to which they give character.
Ingredients:
A nice farm chicken of 1.5-2 kg cut into pieces (about 8)
The juice of 3 bitter oranges
3 tablespoons olive oil
½ teaspoon sugar
20 pitted black and green olives
Salt
Preparation:
Clean and empty the chicken, grease it with olive oil and salt the inside, then place it in a roasting pan.
Roast in a hot oven at 220°C for 20 minutes, then lower the temperature to 200°C. Moisten the chicken often with the cooking juices. It takes about an hour to cook. After 40 minutes, add the olives.
When the chicken is golden brown and cooked through, remove it from the oven and, leaving it in the pan, bathe it with the juice of the bitter oranges to which you have added the sugar.
Place the chicken on a serving dish and serve hot, accompanied by the sauce from the pan.
(Liana Marabini)
---
---