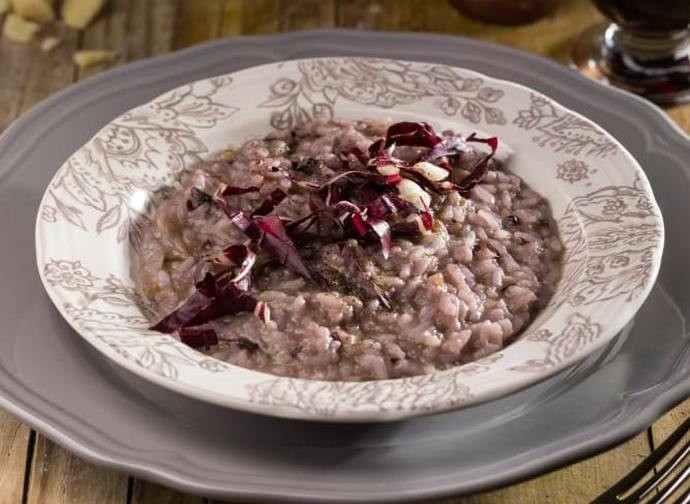 TREVISO RADICCHIO RISOTTO ­­­­
This is a dish that already existed in Giorgione's time and was very popular in Castelfranco and the Treviso area.
Ingredients (serves 4):
320g Carnaroli rice
200g of red radicchio from Treviso (keep a few leaves for garnish)
30g Parmigiano Reggiano cut into pieces
40g shallot, cut into small pieces
40g extra-virgin olive oil
10g butter
150g red wine such as Valpolicella
80cl hot vegetable stock
Salt
Preparation
Heat the oil in a frying pan, add the shallot and cook for one minute.
Add the rice and continue cooking for another minute. Add the red wine and let it evaporate.
Cover the rice with the stock and continue cooking for about 15 minutes
Halfway through cooking, add the radicchio. At the end add the butter and Parmesan cheese and garnish with a few radicchio leaves. Serve piping hot.