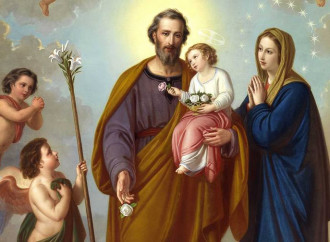 REDEMPTORIS CUSTOS / 7
As his human nature was united with his divine one, even Jesus needed to be educated. Under the guidance of Mary and Joseph, the Son of God made man was able to grow "in wisdom and stature, and in favour with God and man". In particular, St Joseph had to perform the duties of a father, such as instructing Jesus in the Law and in a trade while integrating him into social life. Thus he and the Virgin emerge as "models for all educators" (St John Paul II).
---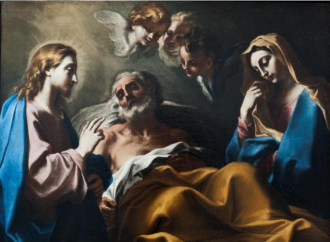 REDEMPTORIS CUSTOS / 6
With secularisation, the Christian meaning of death has been lost, in favour of a materialist conception that sees in death the end of everything and deceives with euthanasia. St Joseph, the patron saint of a happy death because he expired in the arms of Jesus and Mary, reminds us instead of the need to live and die in the grace of God, giving us a very topical teaching in times of Covid.
---