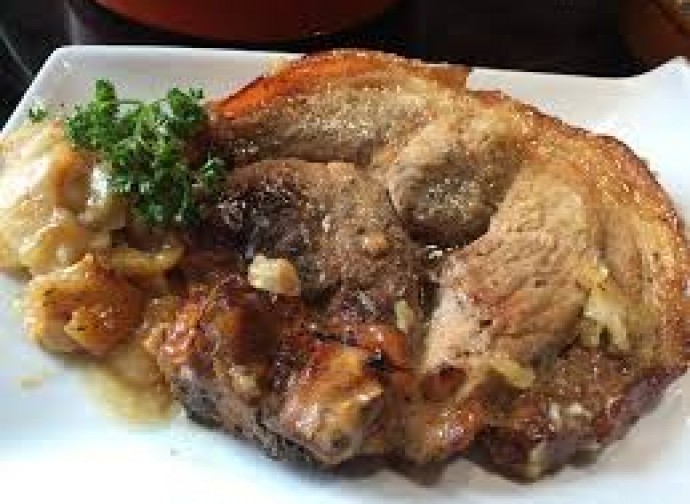 FRESH HAM IN CIDER
Ingredients (serves 6);
One slice of fresh ham cut crosswise from the thigh (6 cm thick)
1/2 litre of apple cider
Garlic
Thyme
50g butter
4-5 apples
Salt and freshly ground black pepper
Preparation
Stud the slice of fresh ham with the garlic cloves (6 cloves cut into small pieces). Season both sides with salt and pepper.
Place the slice in an oven dish. Sprinkle with thyme and pour over the cider (1/2 litre).
Put 50 grams of butter in small pieces on top of the meat.
Bake at 180° C for about 2 hours.
Turn the slice often and drizzle it with the cooking juices.
Peel the apples, remove the core and seeds. Cut them into quarters. Half an hour before the end of cooking, add them to the slice of meat and continue cooking, covering the oven dish with aluminium foil.
Serve the ham sliced and surrounded by the apple quarters.
(You can also make this recipe with a simple pork roast).