THE RECIPE
Elderberry Jam
Culture
31_10_2020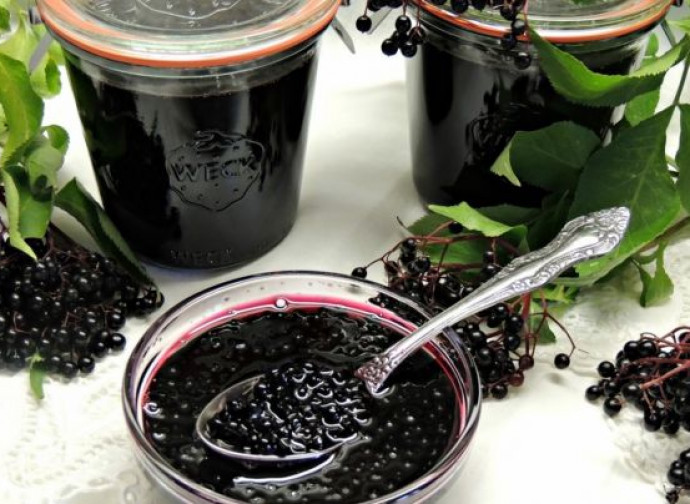 ELDERBERRY JAM
Ingredients:
1kg elderberries, preferably black
1kg sugar
The juice of 1 lemon
Arrange alternating layers of berries and sugar in a pan. Place it in the fridge overnight.
After this time, sprinkle with the lemon juice and simmer on a low heat for about 15 minutes or until the sugar has melted. Continue cooking, over a medium heat, for another 40 minutes, no more.

Remove the foam that will have formed on the surface and put the boiling-hot jam into previously heated glass jars.

After a film has formed on the surface, fasten the lids on the jars, which can be stored in the pantry for a year.
---
---