THE RECIPE
Baked St Peter's fish with olives and fennel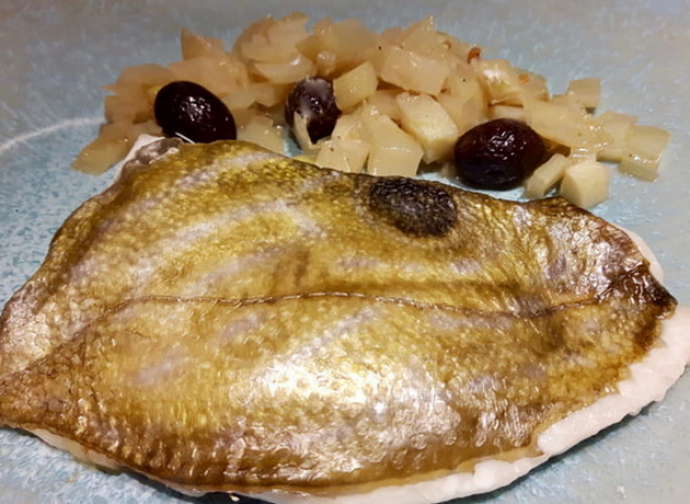 BAKED St. PETER'S FISH WITH OLIVES AND FENNEL
Ingredients (serves 2)
2 fillets of Saint Peter's fish
1 fennel bulb
4 shallots
12 black olives
200 ml white wine
200 ml fish stock
4 tablespoons olive oil
Salt
1 teaspoon roasted fennel seeds
Preparation
Preheat the oven to 180°C.
Coarsely chop the shallots. Dice the fennel.
In a casserole, cook the vegetables over a medium heat in two tablespoons of olive oil until transparent, but not browned. Add the white wine and continue cooking for three minutes.
Add the black olives and the fish stock. Cook for a few more minutes, until the sauce is slightly reduced; then remove some of it for later use at the table. Pour some of the sauce on two heatproof plates.
Lay the raw fillets on the plates, oiled on both sides and seasoned with salt and pepper.
Bake the two dishes for 10 minutes. St Peter's is a delicate fish that cooks very quickly.
In the meantime, roast the fennel seeds and sprinkle them over the dishes as soon as they are removed from the oven. Drizzle the hot cooking liquid over the fillets and serve hot.
(Liana Marabini)
---
---