THE RECIPE
Baked figs with cheese and ham
Culture
09_01_2021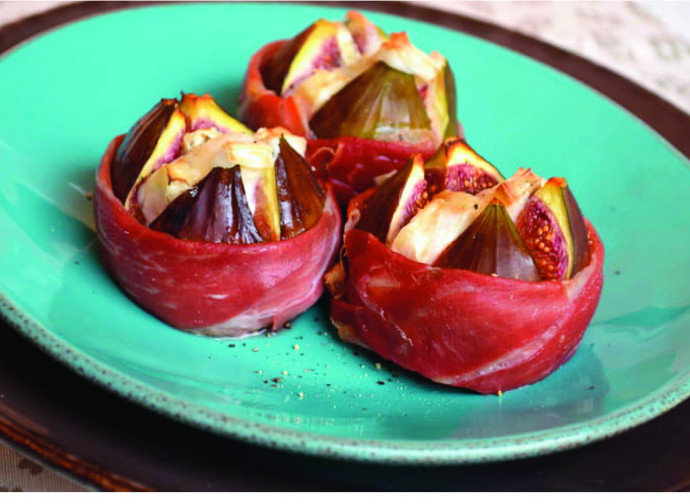 BAKED FIGS WITH CHEESE AND HAM
Here's a very simple but versatile recipe. It can be served as an appetiser or light dish if served with a side plate of mixed green salad seasoned with oil and salt.
Ingredients (Serves two):
6 large fresh figs
6 slices of fresh goat's cheese
3 slices of Parma ham cut in half lengthwise
Freshly ground black pepper
2 teaspoons of acacia honey
***
Heat the oven to 200°C.
Make a cross-shaped cut on each fig. Place a slice of fresh goat's cheese in the middle of each one. Sprinkle with freshly ground black pepper.
Wrap each fig in a half slice of Parma ham. Bake for 5 minutes.
Serve hot, with a drizzle of honey on top.
(Liana Marabini)
---
---