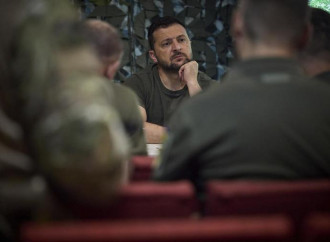 WAR
President Volodymyr Zelensky's decision to dissolve the Regional Military Committees highlights the level of corruption fuelled by the thousands of men trying to escape the front line. Moreover, Prosecutor Gratteri raises the alarm that weapons donated to Kiev by the West are already on the black market and at the disposal of the mafias.
---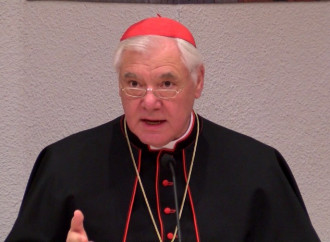 INTERVIEW
"Every war is the offspring of original sin; the weapons of Christians are prayer and the proclamation of the Gospel of Peace". "It is absurd that Putin would call himself Christian, then give orders to kill other individuals - the very image of God; and it is inconceivable that a Christian Church become an instrument of Nationalism". "Providing assistance to Ukraine is one issue, but to use it for other political interests is an entirely different issue". "The sending of arms is an extremely delicate question. A point of equilibrium must be found in order to avoid an escalation, as well as the possibility that Putin threaten other countries". So speaks Cardinal Gerhard L. Müller, Prefect Emeritus of the Congregation for the Doctrine of the Faith, in this Daily Compass interview.
---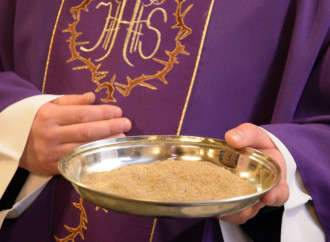 ASH WEDNESDAY
Lent begins and the proclamation of the Gospel takes us from where we are, to lead us to a secret place where we can know the secret of the Father, the place of prayer and fasting to which we are called to present the bulwark of faith against the brute violence of war. Many are afraid of dying, as with the virus, and so they run away, far away, like the prodigal son. Thus, in an instant, it is no longer the virus, but the brother who has become the enemy to fight, the brother who did not think and act like us. Without God, man is always at war with a scapegoat on whom to pour out his frustration, pain and anger at the failure generated by sin, since a divorce is consummated because of the same sin that instigates a war.
---