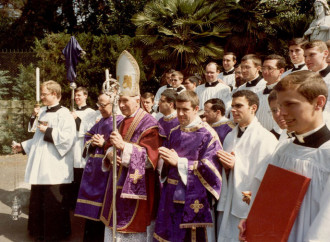 THE CRISIS OF THE CHURCH / 2
Monsignor Lefebvre's episcopal appointments are illegitimate in all respects. The excommunication lifted by Benedict XVI was aimed at paving the way for reconciliation, but does not cancel the schism. In the same way it was for the Orthodox.
---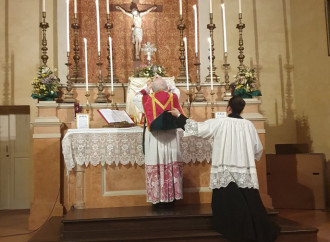 THE CASE
While a schism is underway in Germany, there are protests against the Latin Mass inside the Vatican. Rumours of a restrictive revision of Summorum Pontificum have filtered through the latest Italian Bishops' Conference assembly after the Pope's speech. Confirmations of this are coming from France. It would be a slap in the face of Benedict XVI who signed the motu proprio Summorum Pontificum, but behind the scenes tug-of-war is happening between the Congregation for the Doctrine of the Faith and the Vatican Secretariat of State. Faithful from well-formed groups supporting the Latin Mass stand ready to descend on Rome and for what would be a clamorous protest.
---