THE RECIPE
Risotto with pomegranate
Culture
16_01_2021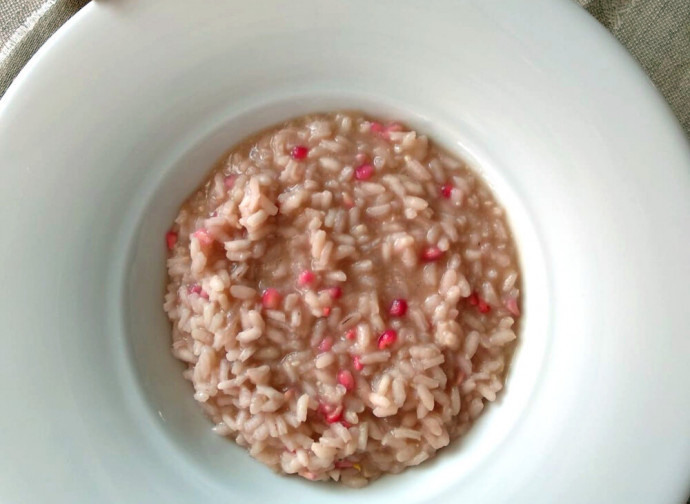 RISOTTO WITH POMEGRANATE
Ingredients (serves 4):
320 g Carnaroli rice
2 pomegranates
1 glass of dry white wine
1 onion
1 litre / 1.2 litres of hot vegetable stock
4 tablespoons grated Parmesan cheese
40 g butter
4 tablespoons olive oil
Salt
Shell* one pomegranate and squeeze the juice from the other. Heat two tablespoons of oil in a saucepan, add the chopped onion and fry gently until transparent, then add the rice. Stir for a minute and pour in the wine. Allow the wine to evaporate.
Pour in the pomegranate juice and two ladles of hot stock. Cook the risotto adding more hot stock if necessary.
When it is cooked al dente (it takes about 15 minutes), remove the risotto from the heat, add the pomegranate seeds, a knob of butter and freshly ground black pepper.
Stir, sprinkle with grated cheese and serve immediately.
* To shell a pomegranate easily requires a plate, knife and wooden spoon. Cut the fruit in half transversely, place the cut side on the plate and tap the top with the wooden spoon. The seeds will start to fall onto the plate, at first slowly but eventually they will all fall off (remove any small pieces of white skin that might stick to the grains).
---
---