THE RECIPE
Beef stew from Piacenza
Culture
13_12_2021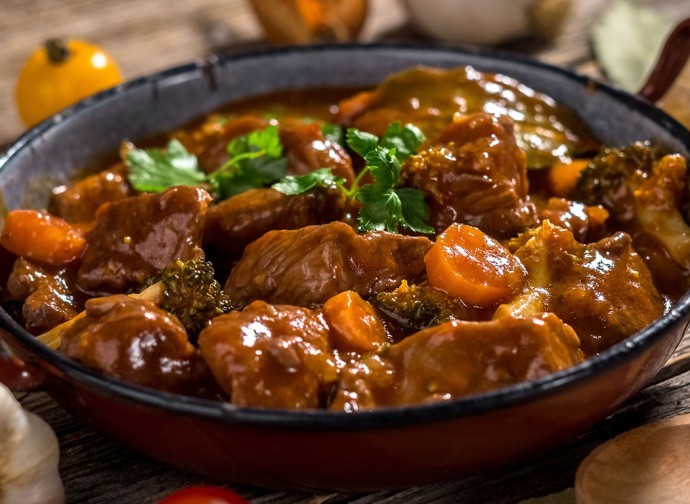 Ingredients (serves 4):
500g leg of beef
100g lard
5 cloves garlic
1 bunch parsley
1 small onion
1 celery stalk, chopped
1 carrot, sliced
50g butter
2 ladles tomato puree
1 glass red wine
Broth
Salt and black pepper
Preparation:
Prepare the Piacenza-style 'pounded lard' by chopping the lard, garlic, and parsley and fry them with the finely chopped onion and 50g of butter.
Season the beef with salt, and add it to the fried mixture together with chopped celery, carrot, onion, and parsley. Add the tomato sauce.
Add a glass of good aged red wine. Leave to cook slowly for 4-5 hours with the pan covered, checking the meat and adding stock if necessary. Season with freshly ground black pepper.
Serve hot garnished with chopped parsley, accompanied by polenta or homemade bread.
This dish can be kept in the fridge for up to a week and reheated before serving.
---
---