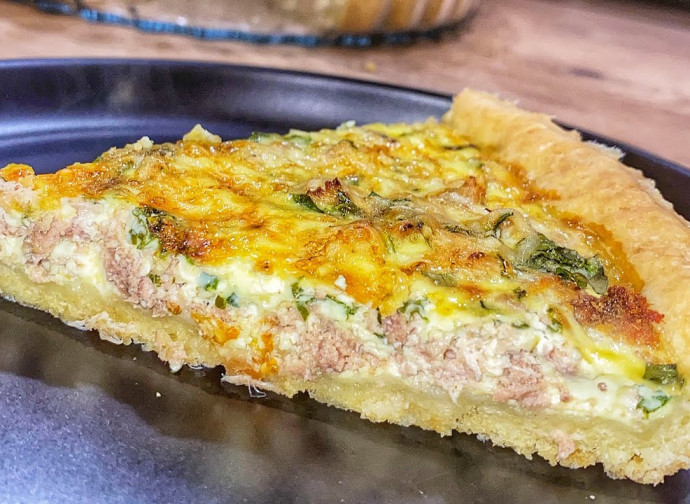 TUNA PUFF PASTRY PIE
Recipe by Bartolomeo Scappi, translated and adapted to contemporary taste.
Ingredients (serves 6):
1 pack of ready-rolled puff pastry
500 grams of fresh tuna
2 onions
200 grams of cream
6 eggs
1 bunch of mixed herbs (parsley, chives and dill)
50 grams of butter
4 tablespoons of olive oil
Salt and pepper
Preparation:
Finely dice the onions.
Mince the fresh tuna in a meat mincer.
Heat the oil in a frying pan and fry the onion until it is transparent, then add the tuna and mix well.
Season with salt and cook for two minutes, until the liquid from the tuna evaporates.
Remove from the heat and leave to cool.
Beat the eggs, season with salt and pepper, and add the cream.
Mix with the tuna.
Check the seasoning and add the chopped herbs.
Unroll the puff pastry in a baking tray, keeping the baking paper that it was wrapped in.
Prick it with a fork to prevent it from puffing up during cooking.
Pour the tuna mixture over it and put a few knobs of butter on top.
Bake in a preheated oven at 180°C for 25-30 minutes.
Serve warm with a mixed salad.