THE RECIPE
Roasted loin chops
Culture
24_04_2021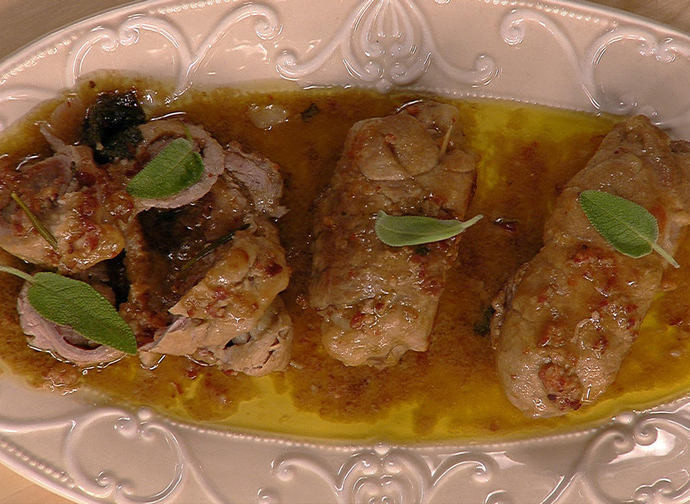 ROASTED LOIN CHOPS
Rustin negàa ('drowned' chops) are a typical dish of old Milanese cuisine, traditionally eaten on the feast of Saint Ambrose. They are often served with polenta, but this is how they were prepared at the time of the Saint, in the 4th century, when polenta was unknown (it arrived in Europe after the discovery of the Americas). In ancient times they were served with beans, spelt, or millet as a side dish.
Ingredients (serves 4):
4 veal loin chops
50 g butter
50 g pancetta, mild
A few sage leaves
Dry white wine
Meat broth
White flour
Salt and pepper
Use a knife to cut the chops along the edges so that they do not curl up during cooking. Dip them in flour, coating them completely.
Melt the butter in a pan (large enough to hold the chops without overlapping) and lightly fry the sage and thinly sliced pancetta.
Turn up the heat, arrange the chops and brown them briefly on both sides.
Wet them with the white wine and let it evaporate; add enough broth to completely cover the chops and continue cooking in the oven at 140/150° for about an hour or until they are very tender, turning them halfway through cooking. When they are ready, the sauce should be quite a bit reduced.
At the end of cooking season with pepper and salt (taste before salting: the pancetta is already salty).
Arrange the chops on a serving dish; pour the sauce over them and serve immediately.
---
---