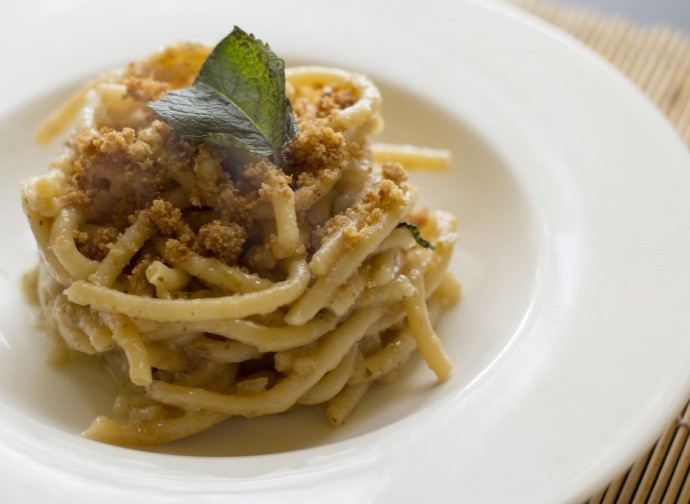 PICI WITH BREADCRUMBS
Ingredients (serves 6)
500g of pici
200g of Tuscan bread (stale)
2 cloves of garlic
1 chilli pepper (fresh)
50g of grated Tuscan pecorino cheese (aged)
Extra virgin olive oil
Salt and freshly ground black pepper
Preparation
First, grate the bread coarsely.
Crush the garlic with the side of a knife blade without peeling it.
Wash the chilli and cut it into small pieces.
Fry the garlic in a pan with 6 tablespoons of oil, then add the chilli.
After a few minutes, add the breadcrumbs and fry over a moderate heat.
Transfer the breadcrumbs into a bowl and season with grated pecorino cheese.
Cook the pici in plenty of salted water, then drain them and toss them with a little oil in the pan where you browned the crumbs.
Serve hot and add a little pecorino cheese and freshly ground black pepper.