THE RECIPE
Meatballs in creamy pepper sauce
Culture
03_10_2020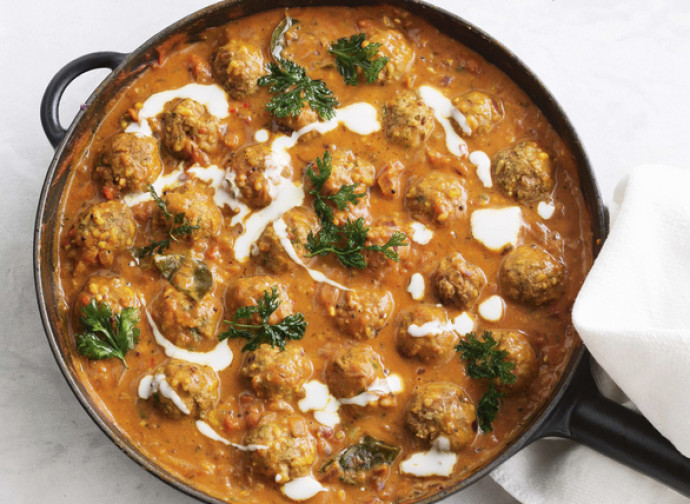 MEATBALLS IN PEPPER SAUCE
Ingredients for 4 people:
For the meatballs
500g minced beef
1 finely chopped onion
2 tablespoons of olive oil
2 slices of white bread soaked in milk and crushed with a fork
1 beaten egg
1 bunch of finely chopped parsley
Salt and pepper
For the sauce
2 diced peppers
2 large diced onions
4 crushed garlic cloves
1 chopped chilli pepper
½ glass of white wine
1 glass of tomato sauce
4 tablespoons of olive oil
1 glass of cream
Mixed herbs: parsley, dill, chives, thyme
Salt (or one or two stock cubes) and pepper
Prepare the sauce: fry the peppers in hot oil. When they are softened add the onion and continue cooking for five minutes. Stir in the white wine, add the tomato sauce, chilli pepper, and cover with hot water, add salt (or use stock cubes instead of salt), and cook over medium heat until the sauce thickens. Add freshly ground black pepper.
While the sauce is cooking, prepare the meatballs: lightly fry the onion in olive oil. Mix it with the meat, chopped parsley, bread, egg, salt and pepper. Shape into small balls and cook for 10 minutes in the pre-heated oven at 180°C.
Add the glass of cream to the sauce and stir gently. Add the hot meatballs and cook for 10-15 minutes.

Decorate with the fresh herbs before serving.
---
---