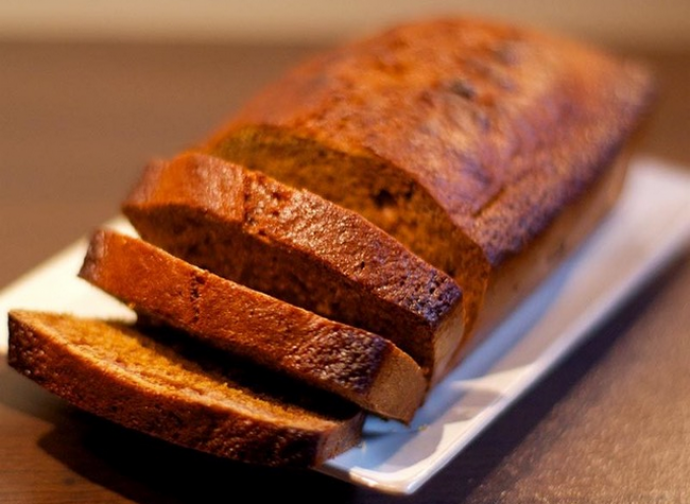 Ingredients
425g flour
100g brown sugar
1 tablespoon baking powder
1 teaspoon baking soda
1 teaspoon cinnamon
60g chopped walnuts
300g honey
100ml strong coffee (lukewarm)
4 eggs
60ml vegetable oil
Preparation
Butter (or, alternatively, line with baking paper) a rectangular cake tin (or a high-sided baking tray).
In a large bowl, combine the flour, sugar, baking powder, baking soda and cinnamon. Incorporate the chopped nuts.
Dissolve the honey in the lukewarm coffee. Beat the eggs in a bowl with the vegetable oil and add the coffee and honey mixture. Add the mixture to the flour blend and mix well. Pour the resulting mixture into the mould and bake in a fan-assisted oven preheated to 180°C for about 35 minutes.
Let the cake cool and cut it into slices or squares.
(Liana Marabini)