THE RECIPE
Leipziger Allerlei
Culture
12_04_2022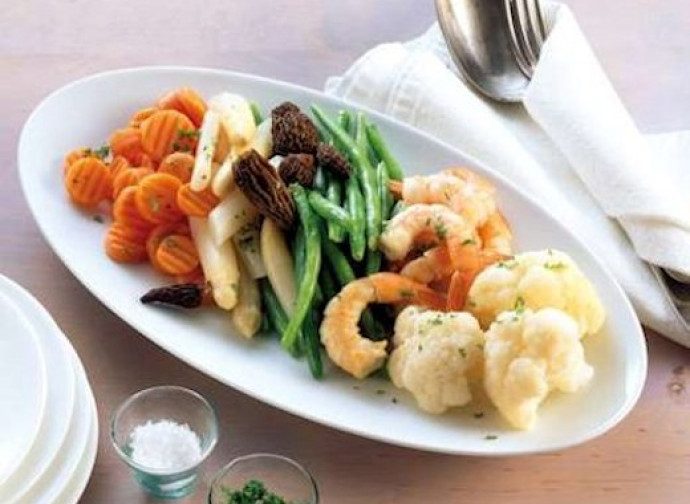 Leipziger Allerlei is a typical recipe from Saxony, the home region of Lucas Cranach the Younger. It can be served as the main meal or as a side dish.
It consists of a mixture of various vegetables: peas, carrots, green beans, asparagus and celery. Cauliflower and kohlrabi are often added; onions are also occasionally used. There are numerous variations on the basic recipe.
Ingredients (serves 4):
1 carrot
8 asparagus
4 stalks of celery
A handful of green beans
4 bunches of cauliflower
8 morel mushrooms
4 tablespoons of peas
1 cup grated kohlrabi
1 cup shrimp cooked in butter
1 cup meat stock
1 cup cooked semolina gnocchi
100g butter
2 egg yolks
Salt and pepper, nutmeg, chervil and parsley
Preparation
To prepare the dish, the vegetables are cut and cooked in plenty of salted water, then sautéed in butter and placed on a dish. Add the prawns cooked in butter and the semolina gnocchi.
The butter left over from cooking the prawns is diluted with meat stock, thickened with egg yolk, and poured over the vegetables.
There are many variations of the recipe, but this is the basic one.
(Liana Marabini)
---
---