THE RECIPE
Chocolate-dipped strawberries
Culture
28_11_2020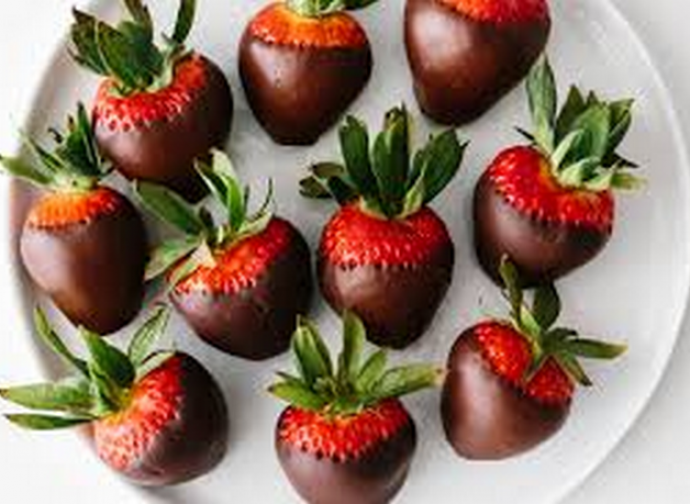 CHOCOLATE-DIPPED STRAWBERRIES
Serves 4:
20 strawberries
120g of dark chocolate
Rinse the strawberries carefully, without removing the leafy top, and pat dry.
Gently heat the dark chocolate in a bain-marie in a small saucepan until it has completely melted.
Now dip each strawberry one at a time in the melted chocolate and arrange on a plate. Refrigerate until the chocolate has completely hardened.
At this point the chocolate-dipped strawberries are ready to be served.
---
---