THE RECIPE
Chocolate and candied orange cake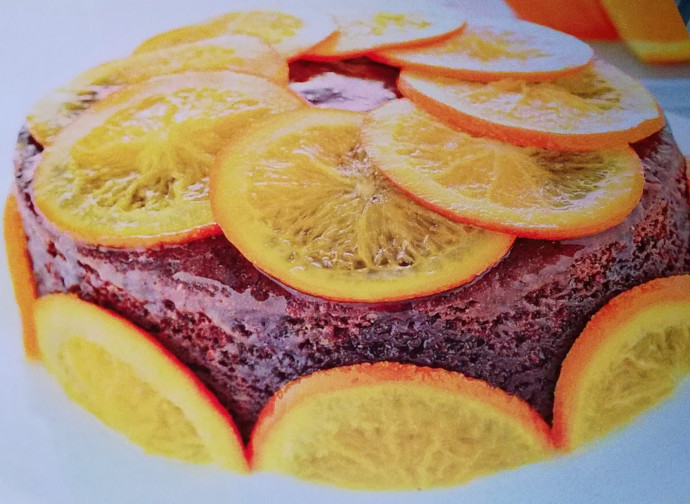 CHOCOLATE AND CANDIED ORANGE CAKE
Ingredients (serves 8):
3 eggs
140g flour
200g sugar
100g butter
30g unsweetened bitter cocoa powder
2 well washed and dried oranges
1 sachet of dried yeast
1 sachet of vanilla
1 pinch of salt
100g unsweetened orange syrup
Beat the eggs with the salt and 120g of the sugar (put the rest aside to candy the orange). Add the vanilla sachet, flour, cocoa powder, and baking powder.
Add one of the oranges blended with its peel. Mix well until smooth.
Add the melted butter and incorporate it carefully.
Pour the mixture into a round baking tin with a 22 cm diameter, greased with oil, and place in a hot oven at 180°C for 30 minutes.
In the meantime candy the remaining orange for decoration. Cut it into ½ centimetre thick slices.
Put the remaining sugar and the orange slices in a small pan and leave them on a low heat for about half an hour, turning them occasionally.
At the end add the syrup and stir gently. Remove from the heat.
When the cake is cooked, take it out of the oven and let it stand in the tin for 30 minutes. Before serving, remove it from the tin, put it on a plate and decorate it with the candied orange slices, sprinkle the cooking liquid from the orange over the cake to finish.
---
---