THE RECIPE
Ceviche
Culture
27_02_2021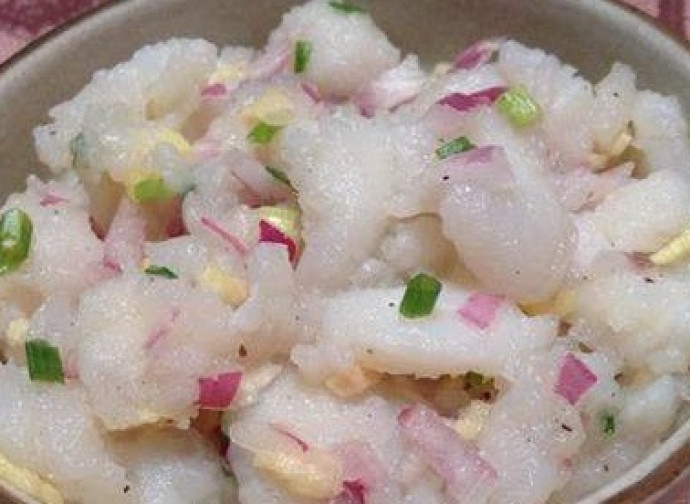 CEVICHE
Ingredients (serves 4)
4 white fish fillets (cod, sea bass)
1 red onion
2 lemons
2 limes
1 hot green chilli pepper
2 tablespoons capers
1 tablespoon of Tabasco
For the decoration:
8 cherry tomatoes
A mixture of chopped parsley, chives and dill
Dice the fish fillets and onion and place in a bowl to marinade with the juice of the lemons and limes.
Finely chop the hot green chilli pepper.
Add salt and pepper, capers, chilli and Tabasco to the diced fish and red onion.
Mix everything together well and refrigerate the bowl covered with cling film for at least an hour.
After this time, drain the preparation and arrange the ceviche on plates or in bowls.
Decorate with diced cherry tomatoes and a mixture of chopped fresh herbs. Serve chilled.
(Liana Marabini)
---
---