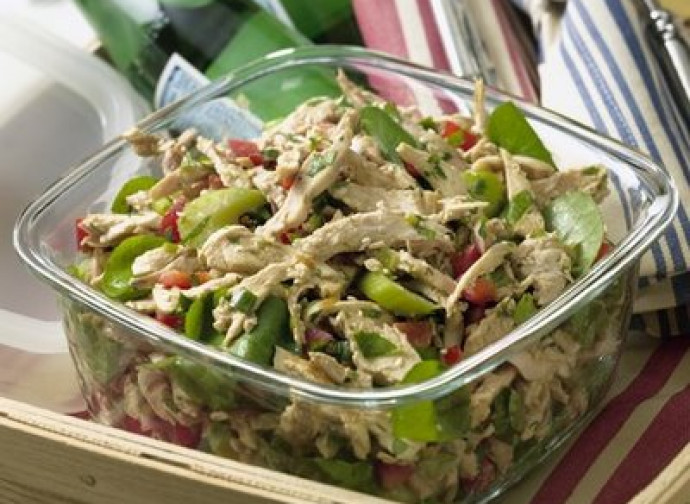 We dedicate today's recipe once again to Lombardy, since the painter we mentioned in the article was a native of that region. Capon salad is a rich appetizer typical of the festive season.
The capon is a male chicken that has been castrated to make it heavier and, above all, softer. For this recipe, the capon meat has to be boiled and a rich and very tasty broth is obtained, which is perfect to accompany tortellini in broth.
Ingredients:
1 capon breast
3 celery ribs
Olive oil
Balsamic vinegar
Salt
15 green olives
50g Fontina cheese
2 tbsp pomegranate seeds
Preparation:
Boil the capon breast for about 25 minutes in plenty of water with a piece of onion and carrot.
Drain the capon breast and let it cool down, then fillet the meat.
Wash the celery and chop it into small pieces.
Place the filleted meat in a large bowl, add the olives cut in half and the chopped celery.
Add the diced cheese.
Mix the olive oil and balsamic vinegar in a small bowl and pour over the capon salad.
Stir the salad well to allow its flavour to develop and garnish with pomegranate seeds before serving.
(Liana Marabini)